IN LINE WITH YOUR

EXPECTATIONS
Sica: specialists in process automation for over 25 years.
SICA in short
Making production processes smoother, focusing strongly on automation and providing customers with turnkey solutions is the mission of SICA.
SICA, with its ever-growing human resources and technical know-how, today produces automatic industrial machines, carrying out study, design, production and installation activities. Its flexibility, acquired know-how and process organisation according to total quality standards make SICA a company totally immersed in the concept of "customer satisfaction".
Read more
Process
Resources
Implementation principles
The principles of efficiency, reliability and maintainability inspire all our design and production activities, which are carried out with the utmost attention to the ergonomics and flexibility of the final product.
We design and manufacture our systems with a particular attention to detail that allows us to provide ergonomic products, easy to maintain and with a pleasant design that fully comply with the essential principles of efficiency, reliability and flexibility that must necessarily characterise products with a high technological content such as the assembly and testing stations and lines we manufacture.
Great challenges
The best guarantee of success for a complex system is to entrust its implementation to a single integrator. The company's solidity, which has been built up over the years, the appropriate production facilities and the large number of staff available allow us to take on major challenges in terms of both investment and technology, such as large multi-station lines or multi-job projects.
Low Takt Time
In order to guarantee the production volumes required for automation, it is essential to structure the lines, as well as the individual stations, by implementing solutions and components that enable transit and process times to be kept to a minimum.
Automatic type transmissions
The only way to combine two of the most important characteristics required of automation systems, namely flexibility and efficiency, is to design solutions for automatic or semi-automatic transmissions that allow the machine to be retooled without taking time away from production.
Technique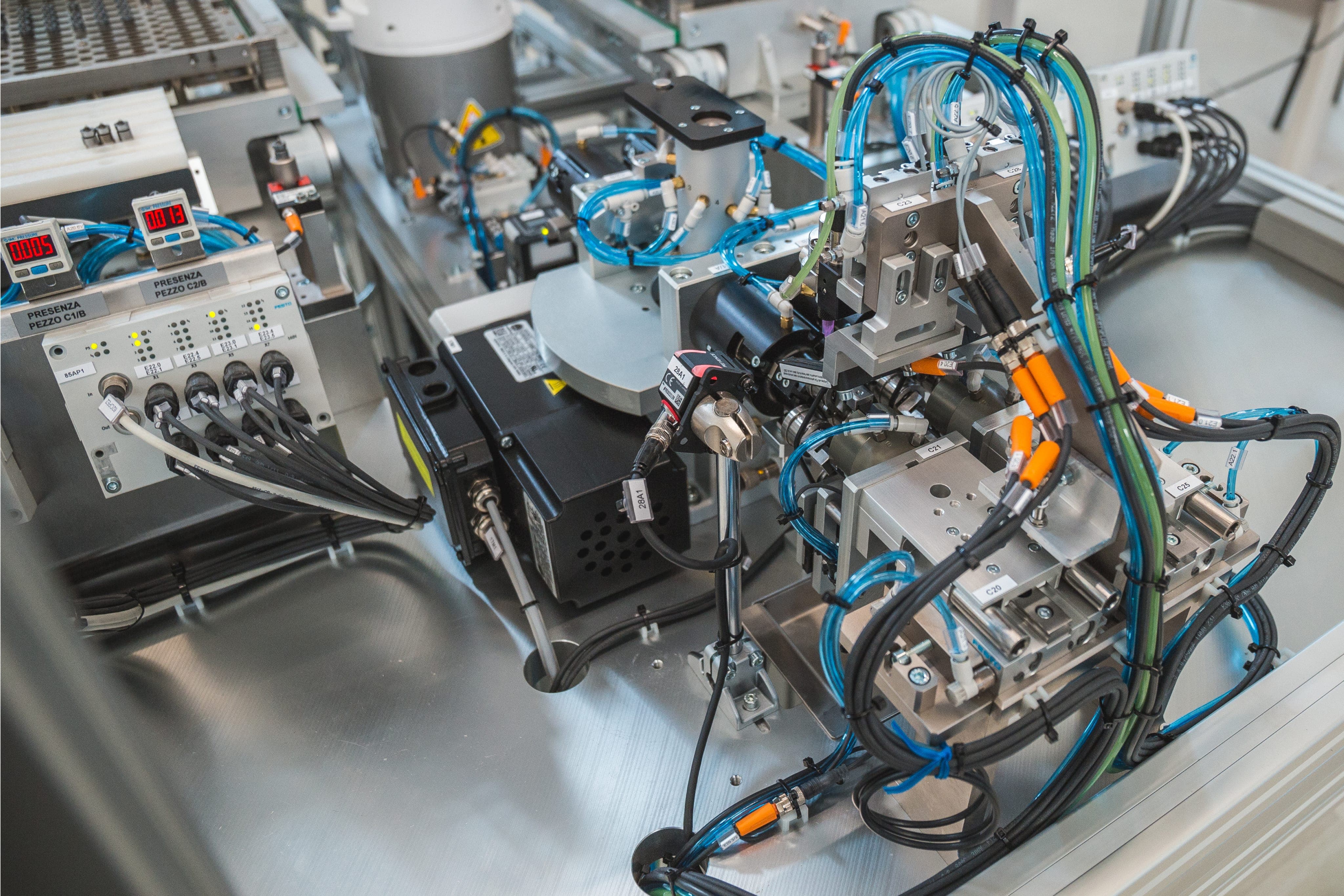 Expertise
Experience in the construction of special machines places SICA in a variety of production areas. They range from automotive to food, pharmaceuticals and packaging.
Examples of our production are robotic handling and inspection islands, assembly and functional test lines, test benches, EOLs and much more.
See the brochure
Work with us